As we all know, India has a rich history, with every era proving the place of talent and innovation to the world. Hence, India in the 21st Century is gaining traction and is noticed by the world as a stable economy to invest and generate business within the country.
India has a different ecosystem; only people living or who have lived in India can understand. In India, almost every corner of the city has a businessman running their own business employing a minimum of 5 people in their lifetime, which depicts that the spending capacity in India is higher and more stable, unlike other economies around the world.
Does that mean that doing business in India is easy?
Relatively yes, given the benefit of the population in India. The one major pitfall the people outside India need help understanding is the company registration regulations aspect.
India has multi-level regulatory requirements, which are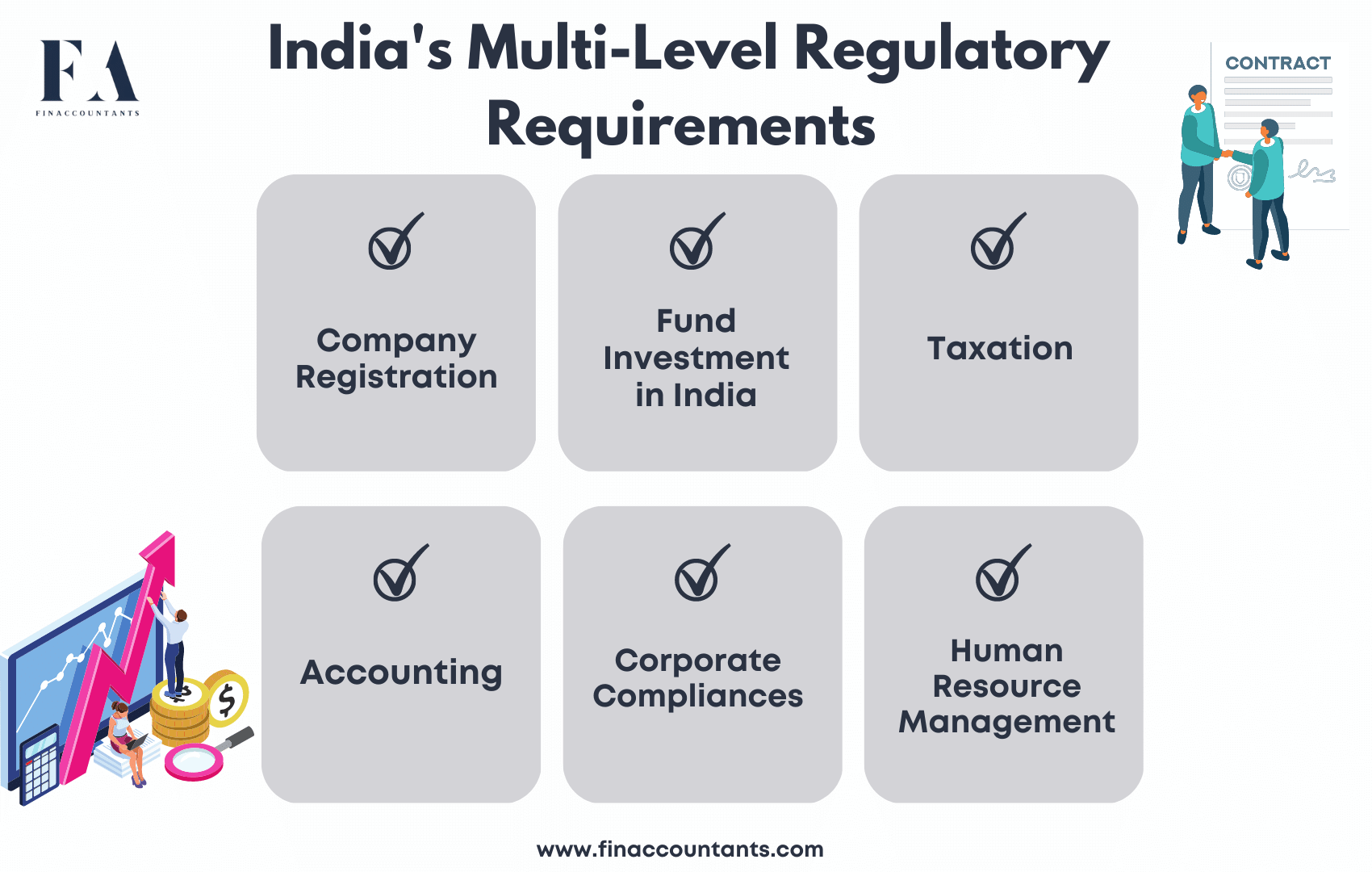 Fund Investment in India
Corporate Compliances
Human Resource Management
Here I shall focus on company registration and try to clarify a few concepts to bridge the gap between regulatory requirements and starting a new business in India.
In India, to have a legal entity, let me list the requirements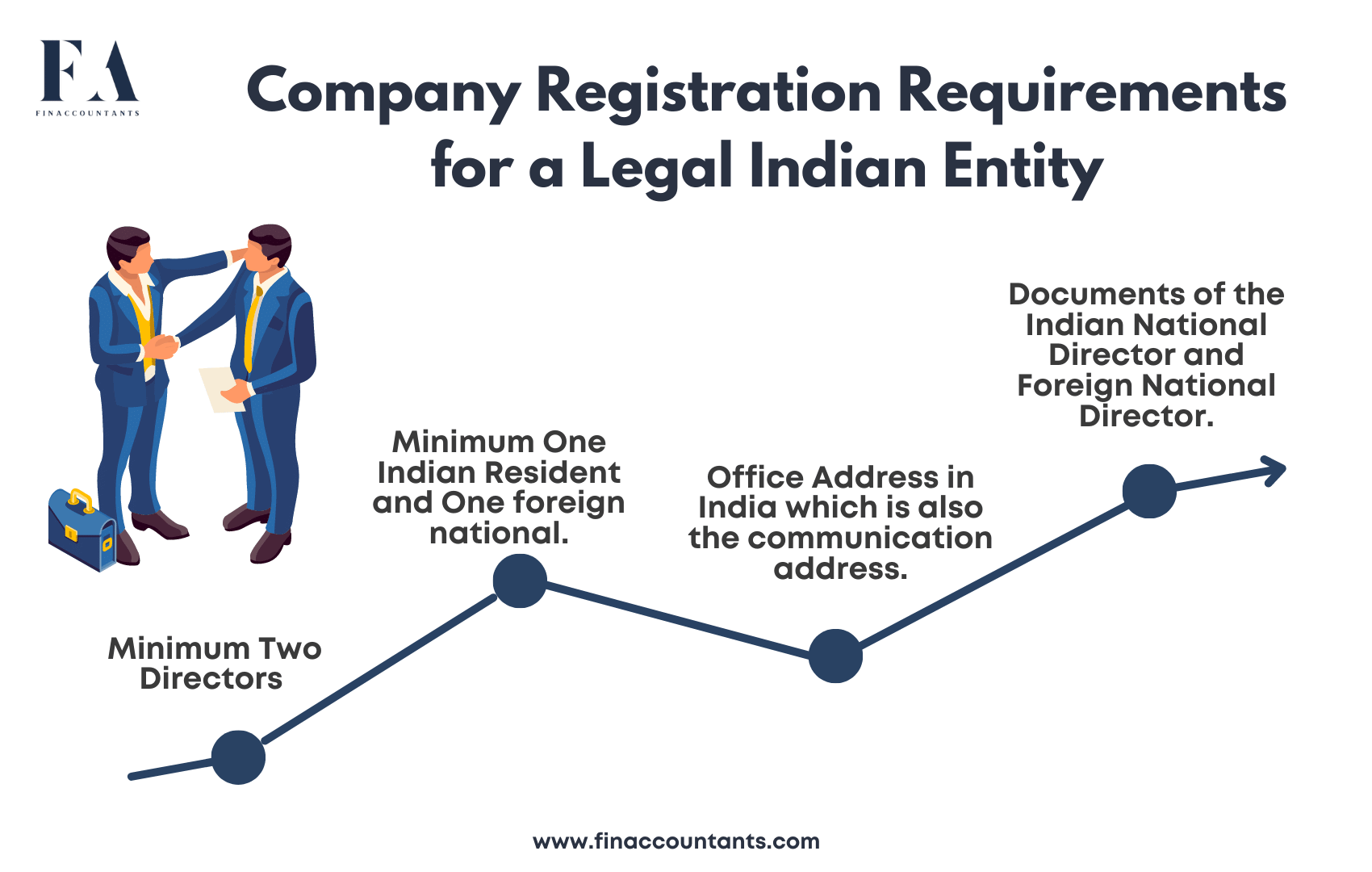 1. Minimum Two Directors – Minimum One Indian Resident and One foreign national.
2. Office Address in India which is also the communication address.
3. Documents of the Indian National Director and Foreign National Director.
While reading the above, you questioned why you require an Indian National Director.
Let me provide you with a simple answer, with the Indian entity in place, other regulatory registration will be required to be taken care of, which are yet not been digitalized, and the documentary demands of Indian authorities can be sufficed smoothly by the Indian national. Also, the government requires in India who can be held responsible for companies in the Indian continent.
The representative will reduce the documentary process with other authorities as they will act as an authorized representative; I would say take optimum utilization in the 1st quarter post company registration of the Indian representative by applying for all necessary registrations with various government authorities.
You will also have an opinion concerning the office, but Sandhya, we don't need a physical office in India as our employees work from home or offshore.
I understand your team and company can work from anywhere. Still, the government of India requires a place where it can have a formal communication channel and a class of business that plays a pivotal role in indirect tax, i.e., GST (Goods and Service Tax).
A simple solution that I provide is to rent out one small office cabin or a dedicated desk in one of our channel office partners adds to the benefit for our compliance team with reduced postage and a waiting period of communication.
All of this is clear, but what should you submit to us to start the process, and who can be the Director?
Any person holding the requisite documents mentioned here can be the Director.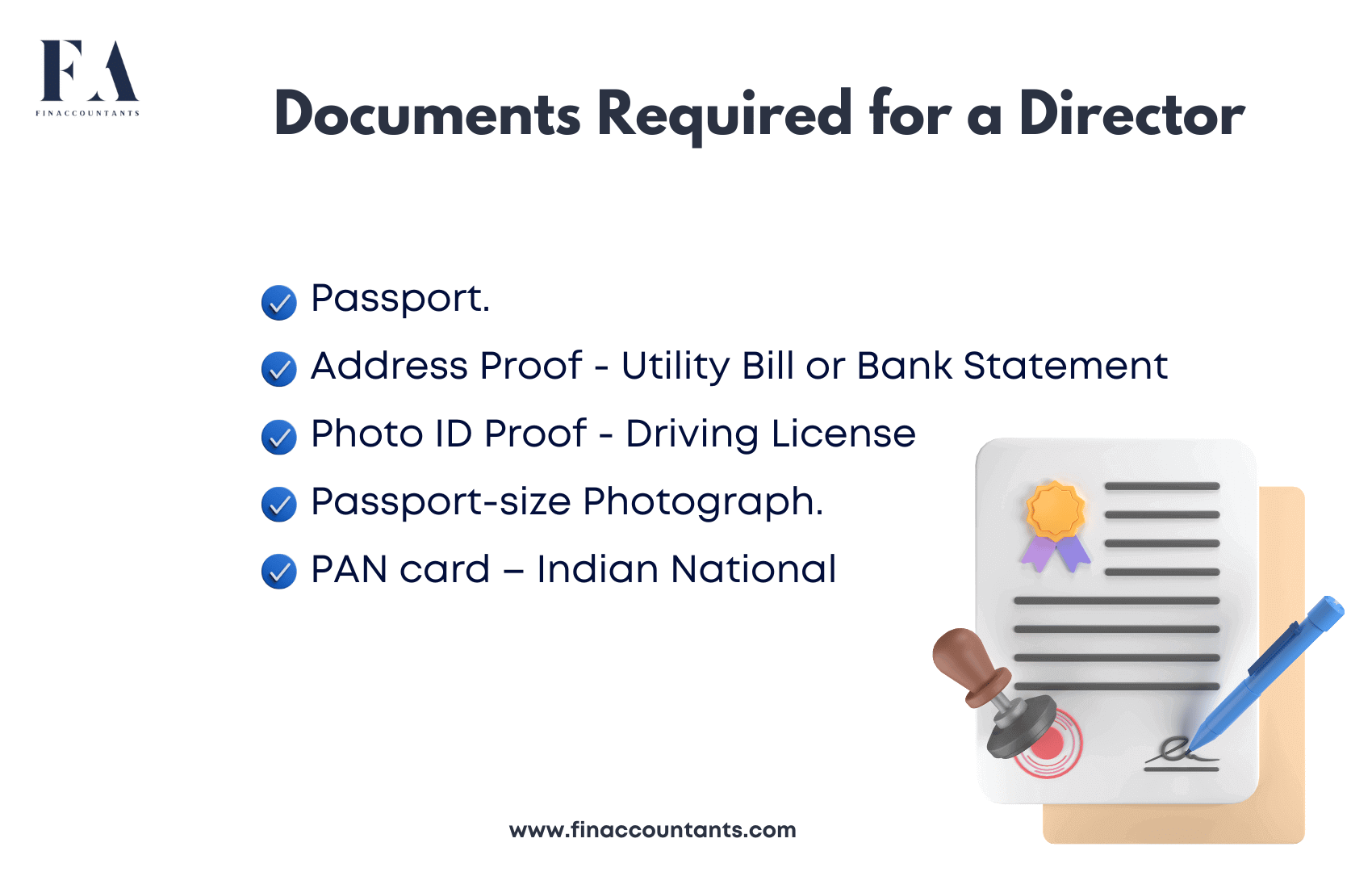 Address Proof – Utility bill or Bank statement
Photo ID proof – Driving License
Passport-size photograph.
PAN card – Indian National
The documents should be in English; if not, the documents should be translated. Along with the documents, the foreign national has to get the documents notarized and apostilled, which is your resident country authenticating the records for the Indian government to consider them as your identity.
What next after the documents and company registration?
Once the document requisite complies, the company registration is achieved within seven working days. Later, the fund investment in your company has to abide by the Reserve Bank of India, which requires a hand-holding from my team to transfer the funds as per the RBI guidelines.
My team shall support you and your team to fully set up an Indian company and guide you with all other government authorities.
So, is this all required from your end? Yes, FinAccountants is a highly efficient team to smoothen the process of company registration in India and post-process and run the business under expert professionals' guidance.