Many entrepreneurs do not like accounting and finance; let's face it. However, there is no getting around the fact that business ultimately revolves around money. Business success is measured in monetary terms. And having a firm understanding of statistics is essential in today's fast-paced, competitive environment.
Chief financial officers (CFOs) are crucial for the company's finances. They're an essential part of managing your cash flow and keeping an eye on the sources of your income and the recipients and times of your payments. Having somebody on your squad can gain basic cash flow information, but when should a startup hire a CFO?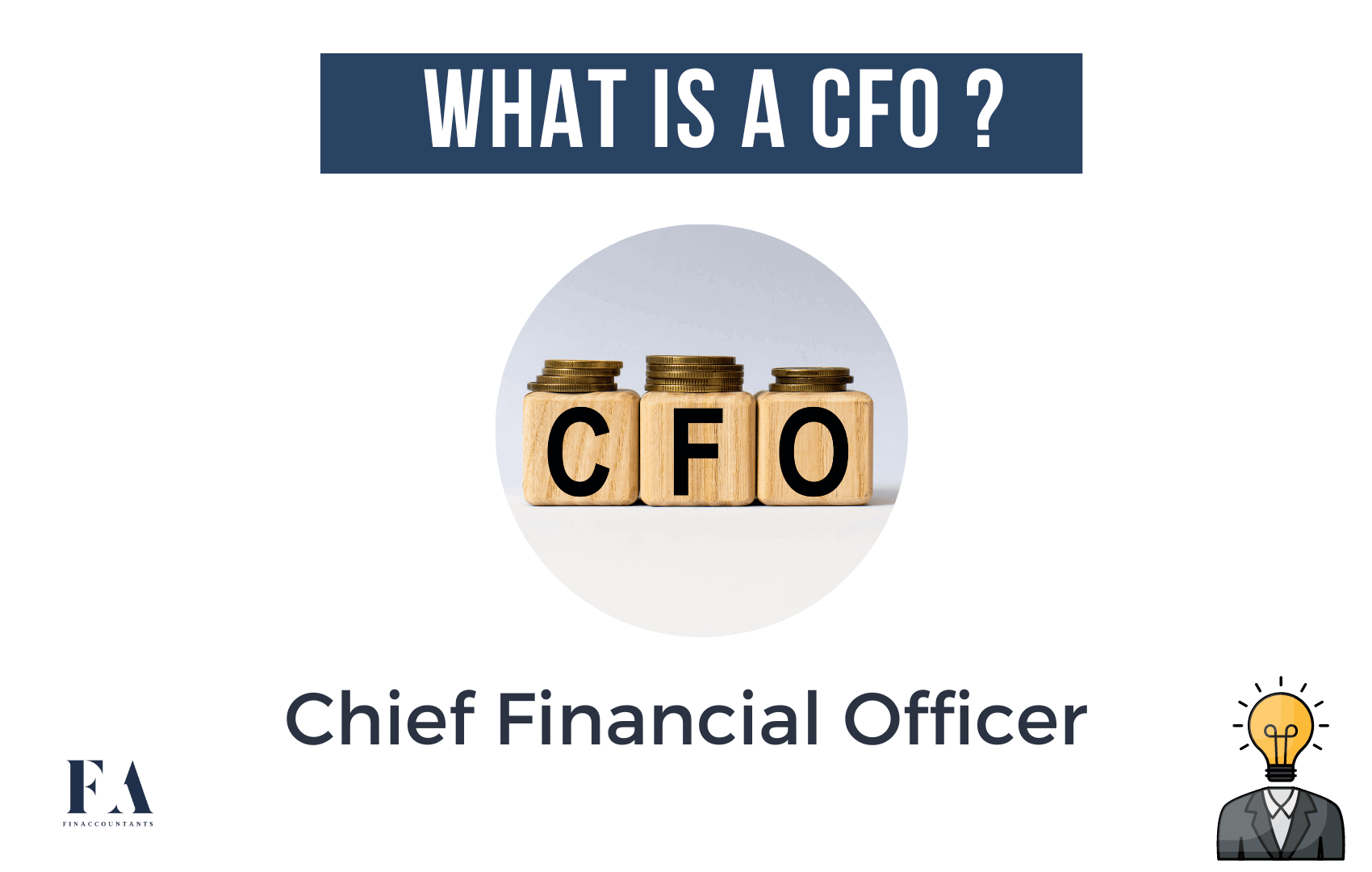 What is a CFO(Chief financial officer)?
The top-ranking financial expert in an organization, the chief financial officer (CFO), is in charge of the company's financial well-being. Constructing a leading finance and accounting team is one of the CFO's duties, along with maintaining revenue and expenditure balance, managing FP&A (financial planning & analysis) activities, recommending acquisitions and mergers, securing funding, collaborating with heads of departments to analyze financial data and create budgets, attesting to the integrity of reports, and providing advice to boards of directors and the CEO on strategy. Knowing a CFO's job description is essential before considering hiring one.
When Should a Startup Hire a CFO?
You might believe that a startup doesn't need a CFO because it isn't a well-established company. Cash flow fluctuates significantly in the early years, making it more challenging to predict progress or decide where money should be spent. While this is true for most companies, the earlier you get your finances in order, the better.
To address the point of when to hire a CFO, the advice is as soon as possible. They can supervise your financial position from the start and identify problems before they become more extensive. Having a CFO on the panel from the beginning will help you in the long run.
What Does a CFO Do in a Startup?
The CFO's role is essential for two reasons: they oversee the company's monetary activities, are responsible for accounting and finance specialists who operate business operations, and serve as a strategic advisor to the Chief Executive Officer and C-suite peers.
(Also Read: A Summary of Chief Financial Officer Services)
Here are some key points of a CFO's responsibilities:
1. Construct backup plans
Typically, startup founders are careless when it comes to long-term concerns such as debt management and proceeds investment. Their prior concern is getting through the first two years of becoming short-sighted.
This can be avoided with the help of a CFO. They frequently develop and implement strategies that address financial challenges because they are adept at foreseeing the future and looking back in retrospect. The same is true for controlling unpredictable or rapid growth.
2. Monitor Cash Flow
Having the appropriate amount of capital to launch successfully is one of the main challenges faced by startups. Many start-ups, or even founded ones, can easily blow through their investment capital before they've even established a signature for themself. It's like walking a tightrope to balance high operational expenses and low revenue, especially in the initial two years.
3. Offer Financial Advice
In order to advance their businesses, startup owners typically need financial support from banks or other financial institutions which demands a lengthy process of loan applications.
You have someone to lead through this phase of your company's development if you've got a CFO on your side. You can attract more investors by using their expertise in financial planning and due diligence management. They can also help with the reasonable use of this money. With this kind of support, your startup's launch and growth will be significantly impacted by your initial investment.
4. Develop Strategies Using Statistics
CFOs are now capable of taking on new responsibilities thanks to tools and techniques for business statements and spending data analysis. They are now taking on duties like giving business strategy recommendations. This financial information offers suggestions for improving cost accounting. Additionally, they help startups comprehend consumer behavior, which enables them to adapt to shifting needs and preferences.
Advantages of Hire a CFO
ALT Text: Advantages of having a CFO
The CEO and other peers, such as the Chief Management Officer, Chief Operating Officer, and VPs of HR and Sales, can concentrate according to their objectives and operational problems, thanks to the guidance provided by CFOs. A chief executive or operating officer may have a background in finance or accounting, but they typically lack the technical expertise and experience that a CFO brings to the table. The latter has a broad understanding of a company's monetary health.
A CFO additionally offers:
Leadership qualities: to create a productive accounting and finance team. CFOs will establish roles and assign responsibilities once they have determined when a company needs to hire additional personnel, such as a tax specialist.
Industry expertise enables a business to compare itself to competitors. There's a reason B2C companies frequently try to poach CFOs from rivals, as happened when Netflix offered Activision's CFOs. The same goes for healthcare organizations and producers. The development of KPIs and metrics for different organization types requires specialized expertise.
Chief executives, particularly those hoping to take their businesses public, value the growth experience gained from successfully assisting previous employers in expanding, whether through organic search or M&A. A CFO aids in capital allocation and opportunity identification.
CFO Qualifications & Skills
A history in financial reporting or accounting is necessary for the position of Financial officer; like a graduate business degree, an MBA will typically work. To offer suggestions on financial and operational strategy, CFOs also need to have experience with data analysis.
The "soft skills" of communicating effectively, conflict management, and negotiation are just as crucial for today's CFOs as their "hard skills," which also include knowledge of accepted accounting principles (GAAP), financial planning, and data analysis.
(Also Read: 10 Characteristics of Effective CFO)
People in this position must be capable of predicting and providing tactical direction to the organization based on internal information and the external environment, including macroeconomic, regulatory, and economic factors.
They must also be capable of offering advice on opportunities and challenges distinctive to their industry.
How and when to make financially sound decisions about investments and infrastructural facilities, interact with and enlighten staff to work with full adoption across the organization, and use technology effectively to maximize return on investment.
Last but not least, Chief Financial Officers must have a solid knowledge of financial software, or fintech, its rapid evolution, available options, and their applications.
Take Away
In the end, only the founder of the company and board have the authority to decide when a given startup should recruit 1st full-time CFO. But the hiring of a corporation's first CFO frequently signifies a strategic, managerial, and operational tipping point, indicating that the organization is prepared for a more in-depth, elegant, and specialized level of leadership, strategic planning, and execution.
At FinAccountants, we have a group of finance specialists collaborating smoothly with solid machine learning. Both groups are committed to managing every aspect of your company's finances quickly and accurately. From Virtual Finance and Accounts Officer services, Legal Set-Up & Regulatory Liasoning Services, Management Consulting Services, Taxation, and Auditing Services, and Human Resource Management, we provide best-in-class service and pricing.