Bookkeeping and Accounting are two services that are critical to the success of any organization. Simply put, Bookkeeping is in charge of documenting financial transactions, whereas accounting is in charge of evaluating, classifying, analyzing, reporting, and summarizing financial data.
To the uneducated eye, Bookkeeping and accounting may be the same job. This is because both accounting and bookkeeping deal with financial data, necessitate basic accounting knowledge, and use financial transactions to classify and generate reports. At the same time, both of these techniques are fundamentally different and offer distinct benefits.
To learn more about the fundamental differences between Bookkeeping and accounting, read this article.
While both Bookkeeping and accounting are critical company responsibilities, there is a distinction. The documentation of financial transactions is the responsibility of Bookkeeping. Accounting is in charge of analyzing, classifying, reporting, and summarizing financial data. The most significant distinction between Accounting and Bookkeeping is that accounting requires data interpretation and analysis, while Bookkeeping does not.
What is Bookkeeping?
Bookkeeping is the fundamental process of recording and organizing financial transactions for your business. It involves tracking and documenting all the money that flows in and out of your business, including sales, purchases, receipts, and payments.
The main goal of bookkeeping is to keep accurate and detailed records of all financial transactions, which can then be used to generate financial reports and assist with budgeting and forecasting.
Bookkeeping is typically performed by a bookkeeper or an accountant who records transactions in journals or ledgers and uses accounting software to monitor financial data. Bookkeepers usually handle daily transactions like paying bills and invoicing customers, while accountants manage more complex tasks, such as preparing financial statements and tax returns.
What is Accounting?
On the other hand, accounting is a broader field that involves analyzing and interpreting financial information to provide insights into your business's financial performance. This includes preparing and analyzing financial statements such as the balance sheet, income statement, and cash flow statement. Accounting also covers budgeting, forecasting, and providing financial advice.
Accounting services are usually provided by professional or accounting firms, who use financial data generated by bookkeepers to prepare financial statements and provide strategic advice to businesses. This advice may include tax planning, business valuation, and financial analysis.
Bookkeeping vs. Accounting
On a daily basis, bookkeepers record financial transactions in chronological order. Some bookkeepers in small businesses also classify and summarise financial data in financial reports because accounting software automates many of the tasks. Full-charge bookkeepers are a term used to describe these bookkeepers. They earn more money than bookkeepers but less money than accountants.
Accountants use accounting principles, rules, and requirements to analyze financial activities in financial statements and business reports. Accountants analyze and interpret financial data in order to provide corporate leaders with information about the company's financial status and performance, allowing them to make more educated business decisions.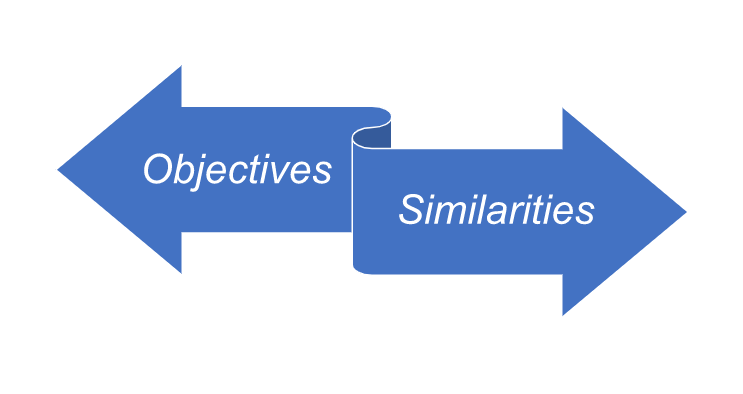 Because Bookkeeping and accounting are two unique procedures, it's only natural that their final goals would be different as well.
A bookkeeper's primary goal is to record all financial transactions logically and methodically accurately. In general, bookkeepers keep track of financial transactions in chronological order. They use one of two major record-keeping systems, which we'll get into more depth about later.
An accountant's principal purpose is to determine the company's financial health or well-being and communicate this information to key stakeholders.
As a result, accountants are primarily concerned with the analysis and interpretation of all financial data that has been produced rather than the day-to-day activities of Bookkeeping (which are important).
To the uneducated eye, Bookkeeping and Accounting may appear to be the same job. Both bookkeepers and accountants handle financial data, and basic accounting knowledge is required for both professions. In smaller businesses, bookkeepers are generally in charge of more than just recording transactions; they also use financial transactions to classify and generate reports.
They may lack the necessary education to perform these jobs, but most accounting software automates reports and memorizes transactions, making transaction categorization easier.
Conclusion
Accounting and bookkeeping services are critical to the success of your business. They provide accurate and up-to-date financial information, which helps you make informed decisions about your operations, comply with tax laws and regulations, attract investors, manage financial risks, and plan for future periods.
In conclusion, outsourcing accounting and bookkeeping services to experienced professionals allows you to focus on growing your business while ensuring accurate and reliable financial records. By doing so, you can make informed business decisions and achieve long-term success.